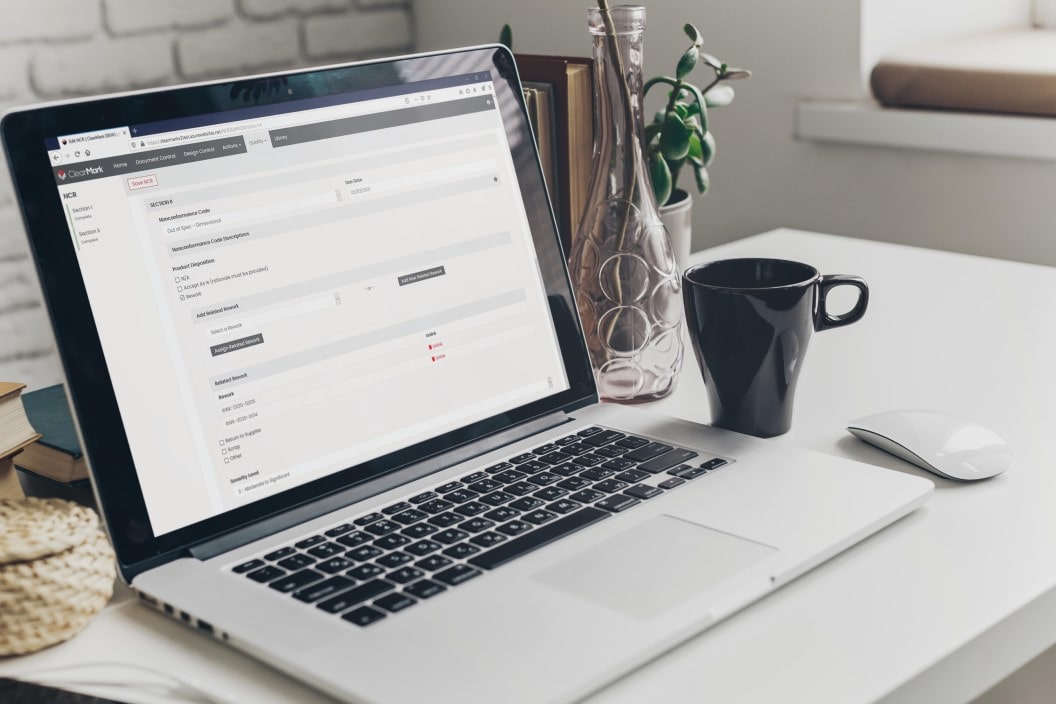 Postmarket Compliance
Once your product is marketed, your quality management system must ensure you continue to identify and document risks as well as and implement the monitoring, measurement, analysis and improvement of products and processes. ClearMark provides solutions for:
Audits
CAPAs
Complaints
Reworks
Nonconformances
A Responsive Quality Management System
Your product and processes are continually evolving based on feedback and optimizations. With postmarket controls, you can coordinate postmarket activities, training, and product and process updates quickly and easily. With fully auditable workflows, keeping up with the requirements has never been easier.
Audits
With specialized audit workflows for internal and supplier audits, you can customize managing your Quality Management System, and ensure your Supplier's Quality Management Systems conform to planned and documented requirements established by the organization, applicable regulatory requirements and standards and is effectively implemented and maintained.
CAPAs
Eliminate the cause of existing or potential nonconformities in order to prevent recurrence with a comprehensive CAPA workflow. CAPAs based on smart controls and effective procedures allow your quality management system to integrate changes across workflows – connecting with risk, product, and process changes. With fully integrated training across the CAPA module, your records are complete and audit ready.
Complaint Handling
Timely complaint handling in accordance with the applicable regulatory requirements is vital for your company compliance and product quality. Disposition events in an effective and rigorous manner by tracking: receiving and recording information, complaint evaluation and investigation, reporting requirements, product disposition, and connection with the ClearMark CAPA module.
Nonconformances
Take control of nonconforming product detected before delivery in our Rework and Nonconformance workflows. Our custom process based on experience includes tracking products, actions taken to eliminate nonconformities and evidence of conformance to the applicable regulatory requirements.
Rework 
With rework workflows that connect with your nonconformances or CAPAs, you can always ensure compliance and full traceability. Yielding records that document potential adverse effect of the rework on the product in a risk-based framework, your rework activities have never been easier to initiate, review, or approve.
Solutions Across Postmarket Activities
What if your Quality Management System were smarter? ClearMark workflows are designed for interconnectivity between tasks – so if your CAPA requires training, or your nonconformance requires a rework, these activities are interconnected. ClearMark enables postmarket activities and information to be converted into action - always with records, always through a risk-based framework. With postmarket controls enabled through ClearMark you can ensure your Quality Management System is working for you.