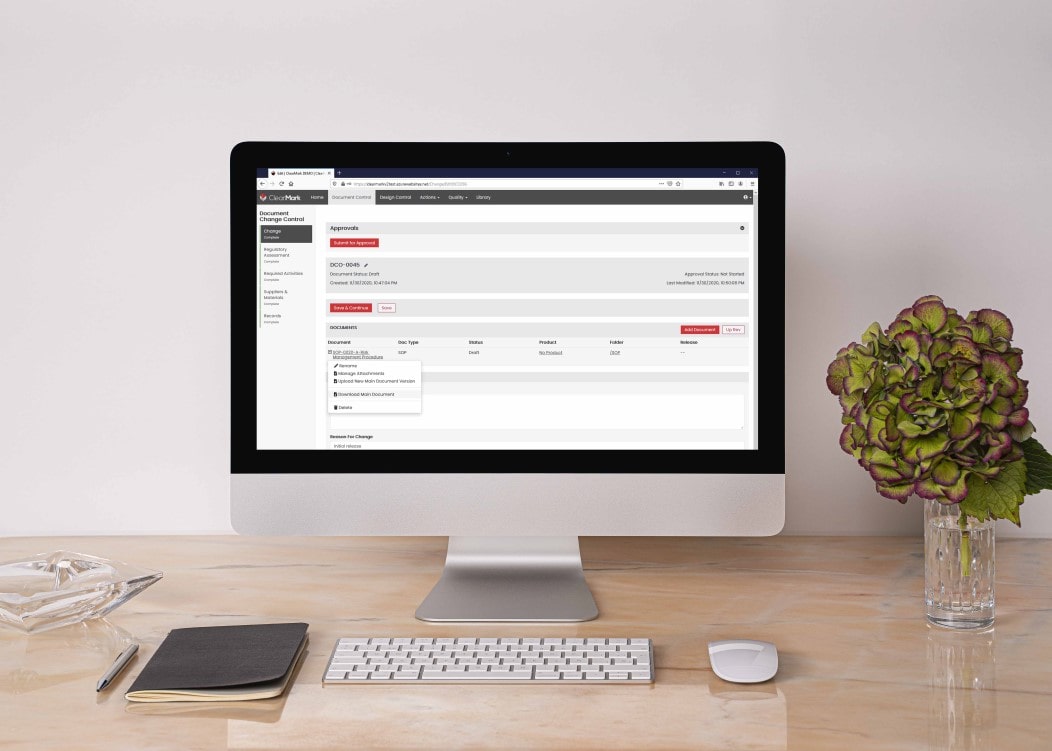 Document Control
The foundation of your quality management system - control of your procedures and records. ClearMark provides intuitive document management workflows and compliant e-signatures to ensure seamless review and release.
Fully Customizable Signature Authority
Fast and Compliant Change Control
Audit ready records
The Backbone of your Quality Management System
The foundation of any quality management system is effective document and change control. With easy to use, compliant workflows, ClearMark offers fully customizable document organization and control. In addition to document control and change controls, our Foundation platform includes fully automated training to ensure your team automatically receives the training they need.
Document Control
Route documents to the right members of your team using the right information. With customizable document control pathways, electronic review and signature has never been easier. Route documents to the right members of your team providing the right information. With ClearMark, you can be assured your team's feedback is captured and documents are routed quickly and easily. ClearMark's customizable document control pathways, electronic review and signature ensures document control has never been easier.
Change Control
ClearMark's easy review and approval workflow ensures documents and changes are reviewed by the right people at the right time. With a custom review, approval, training and release flow, you control the status of your documents from start to finish.
Training
What if training could be easy? With ClearMark, training is integrated into your QMS processes for intuitive assignment and recording. Each user receives the training they need at the right time. Easy to use and easy to audit, our Training model is built for compliance.
Document Control Designed by the People who Use It
Documentation is the cornerstone of any Quality Management System. To approve, release, and distribute documents in a compliant and timely manner, ClearMark provides a document control workflow based on the regulations and current best practices. But compliance is only half the battle - our system also had to be intuitive and easy to use. Leveraging years of experience with electronic systems, we designed our optimal document control workflow - ensuring intuitive compliance every step of the way.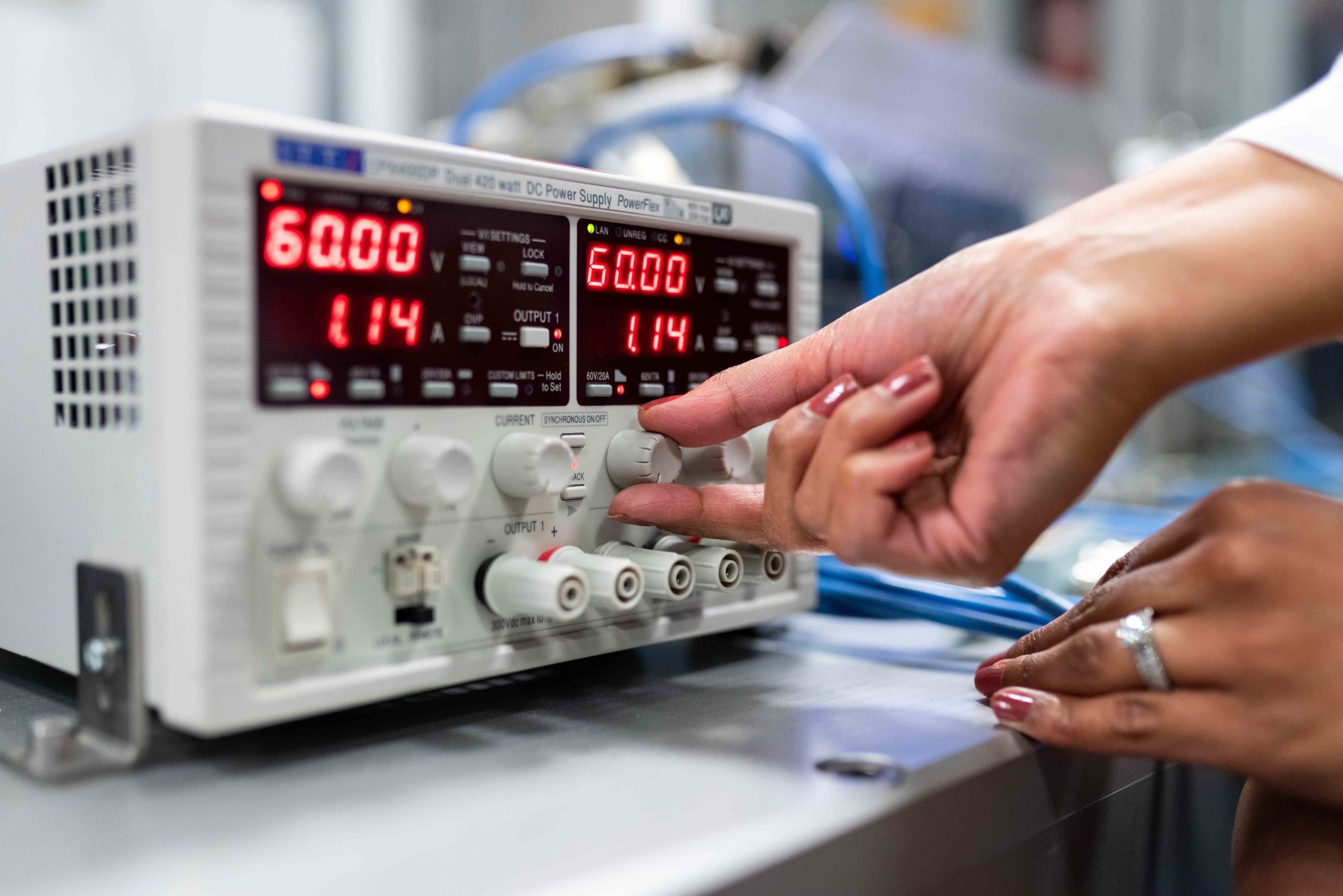 Put your Change Controls to Work
Your products and Quality Management System are constantly evolving to ensure you continue to meet the needs of customers, so changes should be able to be implemented easily, quickly, and in accordance with the regulations. ClearMark enables two pathways for change control ensuring that the tools you use fit your unique needs. With fully auditable records and change traceability, changes can be made at the right time in the right way.
Training for You... Training for your Team
ClearMark offers comprehensive training for all of our users whether it is their first exposure to a Quality Management System or they are veteran users. Our training workflows are then used to assign, track, and complete training records in compliance with the regulations. With automated training, easy to access audit records, and a workflow based on experience, ClearMark's training workflow ensures your personnel's education, training, skills, and experience are fully reflected in their files.